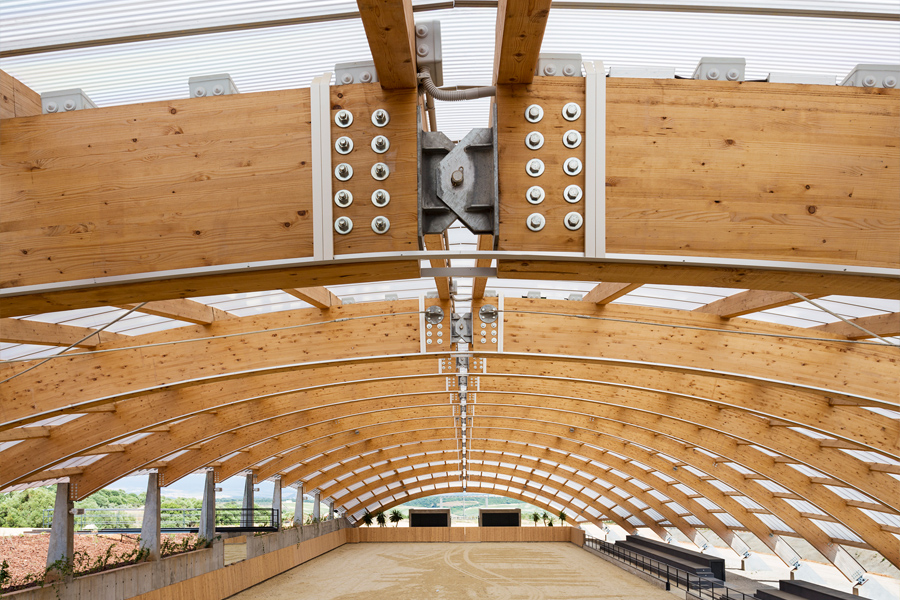 We provide a spectacular equestrian space, a paradise for the horse and the rider, where we offer various spaces, among them, an avant-garde covered pen crowned by a spectacular and unique round dome with exposed wooden beams on the inside, an identifying symbol of Los Agustinos and unique in Spain.
In addition, our equestrian space has an outdoor pen and a complete training area.
Our equestrian zone has the measures and the certification to host equestrian championships.
---
Our facilities include, apart from the main covered pen and one uncovered outdoor pen, two circular stables with an exclusive and functional design with 12 boxes of special measures for each one, offering all the comfort needed for the care and enjoyment of the horse.
In each one of the stables, there are two complete apartments where people may stay or rest after an intense day of horse-riding.